The Importance Factor: Pick your battles and avoid conflict for the sake of conflict. However if the issue is important enough to create a conflict then it is surely important enough to resolve. If the issue, circumstance, or situation is important enough, and there is enough at stake, people will do what is necessary to open lines of communication and close positional and/or philosophical gaps.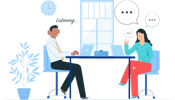 Keys of Dealing with Workplace Conflict
Here's the thing – leadership and conflict go hand-in-hand. Leadership is a full-contact sport, and if you cannot or will not address conflict in a healthy, productive fashion, you should not be in a leadership role. From my perspective, the issues surrounding conflict resolution can be best summed-up by adhering to the following ethos; "Don't fear conflict; embrace it – it's your job." While you can try and avoid conflict (bad idea), you cannot escape conflict. The fact of the matter is conflict in the workplace is unavoidable. It will find you whether you look for it (good idea – more later) or not. The ability to recognize conflict, understand the nature of conflict, and to be able to bring swift and just resolution to conflict will serve you well as a leader – the inability to do so may well be your downfall.
How many times over the years have you witnessed otherwise savvy professionals self-destruct because they wouldn't engage out of a fear of conflict? Putting one's head in the sand and hoping that conflict will pass you by is not the most effective methodology for problem solving. Conflict rarely resolves itself – in fact, conflict normally escalates if not dealt with proactively and properly. It is not at all uncommon to see what might have been a non-event manifest itself into a monumental problem if not resolved early on.
One of my favorite examples of what I described in the paragraph above is the weak leader who cannot deal with subordinates who use emotional deceit as a weapon of destruction. Every workplace is plagued with manipulative people who use emotion to create conflict in order to cover-up for their lack of substance. These are the drama queens/kings that when confronted about wrongdoing and/or lack of performance are quick to point the finger in another direction. They are adept at using emotional tirades which often include crocodile tears, blameshifting, little lies, half truths and other trite manipulations to get away with total lack of substance. The only thing worse than what I've just described is leadership that doesn't recognize it and/or does nothing about it. Real leaders don't play favorites, don't get involved in drama, and they certainly don't tolerate manipulative, self-serving behavior.
Developing effective conflict resolution skill sets are an essential component of a building a sustainable business model. Unresolved conflict often results in loss of productivity, the stifling of creativity, and the creation of barriers to cooperation and collaboration. Perhaps most importantly for leaders, good conflict resolution ability equals good employee retention. Leaders who don't deal with conflict will eventually watch their good talent walk out the door in search of a healthier and safer work environment.
While conflict is a normal part of any social and organizational setting, the challenge of conflict lies in how one chooses to deal with it. Concealed, avoided or otherwise ignored, conflict will likely fester only to grow into resentment, create withdrawal or cause factional infighting within an organization.
So, what creates conflict in the workplace? Opposing positions, competitive tensions, power struggles, ego, pride, jealousy, performance discrepancies, compensation issues, just someone having a bad day, etc. While the answer to the previous question would appear to lead to the conclusion that just about anything and everything creates conflict, the reality is that the root of most conflict is either born out of poor communication or the inability to control one's emotions. Let's examine these 2 major causes of conflict:
Communication: If you reflect back upon conflicts you have encountered over the years, you'll quickly recognize many of them resulted from a lack of information, poor information, no information, or misinformation. Let's assume for a moment that you were lucky enough to have received good information, but didn't know what to do with it…That is still a communication problem, which in turn can lead to conflict. Clear, concise, accurate, and timely communication of information will help to ease both the number and severity of conflicts.
Emotions: Another common mistake made in workplace communications which leads to conflict is letting emotions drive decisions. I have witnessed otherwise savvy executives place the need for emotional superiority ahead of achieving their mission (not that they always understood this at the time). Case in point – have you ever witnessed an employee throw a fit of rage and draw the regrettable line in the sand in the heat of the moment? If you have, what you really watched was a person indulging their emotions rather than protecting their future.
The very bane of human existence, which is in fact human nature itself, will always create gaps in thinking & philosophy, and no matter how much we all wish it wasn't so…it is. So the question then becomes how to effectively deal with conflict when it arises. It is essential for organizational health and performance that conflict be accepted and addressed through effective conflict resolution processes. While having a conflict resolution structure is important, effective utilization of conflict resolution processes is ultimately dependant upon the ability of all parties to understand the benefits of conflict resolution, and perhaps more importantly, their desire to resolve the matter. The following tips will help to more effective handle conflicts in the workplace:
Clarify what is the source of conflict
The first step in resolving conflict is clarifying its source. Defining the cause of the conflict will enable you to understand how the issue came to grow in the first place. Additionally, you will be able to get both parties to consent to what the disagreement is. And to do so, you need to discuss the needs which are not being met on both sides of the issues. Also, you need to warranty mutual understanding. Ensure you obtain as much information as possible on each side's outlook. Continue asking questions until you are confident that all the conflicting parties understand the issue.

Employee-Centric Engagement, Internal
Communications, and Recognition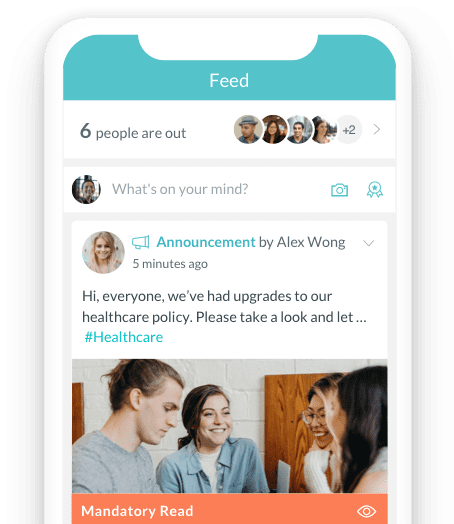 Find a safe and private place to talk
Many people often wonder and ask, "What is an approach to solving problems peacefully?" To have a constructive conversation, you need to find an environment that is safe for you to talk to. Such a place also enables you to take the necessary risks for honest communication regarding the issues at hand.
So, before trying to resolve any issue, find a safe and private place to talk. Do not choose the office of either party or a location near them. And while at this place, ensure that each party gets enough time to air out their views regarding the matter.
How do you respond to conflict?
Do you fear conflict or avoid it at all costs? If your perception of conflict comes from painful memories from early childhood or previous unhealthy relationships, you may expect all disagreements to end badly. You may view conflict as demoralizing, humiliating, or something to fear. If your early life experiences left you feeling powerless or out of control, conflict may even be traumatizing for you.
If you're afraid of conflict, it can become a self-fulfilling prophecy. When you enter a conflict situation already feeling threatened, it's tough to deal with the problem at hand in a healthy way. Instead, you're more likely to either shut down or blow up in anger.
Healthy and unhealthy ways of managing and resolving conflict
Unhealthy responses to conflict:
Healthy responses to conflict:
An inability to recognize and respond to the things that matter to the other person.
The capacity to empathize with the other person's viewpoint.
Explosive, angry, hurtful, and resentful reactions.
Calm, non-defensive, and respectful reactions.
The withdrawal of love, resulting in rejection, isolation, shaming, and fear of abandonment.
A readiness to forgive and forget, and to move past the conflict without holding resentments or anger.
An inability to compromise or see the other person's side.
The ability to seek compromise and avoid punishing.
Feeling fearful or avoiding conflict; expecting a bad outcome.
A belief that facing conflict head on is the best thing for both sides.
Conflict resolution, stress, and emotions
Conflict triggers strong emotions and can lead to hurt feelings, disappointment, and discomfort. When handled in an unhealthy manner, it can cause irreparable rifts, resentments, and break-ups. But when conflict is resolved in a healthy way, it increases your understanding of the other person, builds trust, and strengthens your relationships.
If you are out of touch with your feelings or so stressed that you can only pay attention to a limited number of emotions, you won't be able to understand your own needs. This will make it hard to communicate with others and establish what's really troubling you. For example, couples often argue about petty differences—the way she hangs the towels, the way he slurps his soup—rather than what is really bothering them.
The ability to successfully resolve conflict depends on your ability to:
References:
https://www.forbes.com/sites/mikemyatt/2012/02/22/5-keys-to-dealing-with-workplace-conflict/?sh=11ba209c1e95
https://www.hrcloud.com/blog/7-tips-on-how-to-manage-and-resolve-conflict-in-the-workplace
https://www.helpguide.org/articles/relationships-communication/conflict-resolution-skills.htm
https://ctb.ku.edu/en/table-of-contents/implement/provide-information-enhance-skills/conflict-resolution/main